Exhibitions
Lois Wagner Fine Arts presents
Timothy J. Clark
Poetic Realism: Recent Works
April 1 - 22, 2016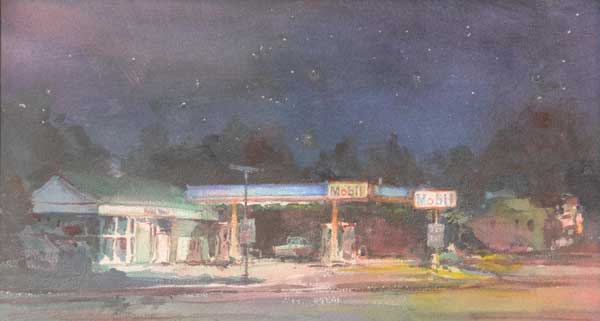 at Godel & Co. Fine Art
506 East 74th St, #4W
New York, NY 10021
(212) 288-7272
10 AM - 5 PM Monday - Friday
Weekends by appointment
www.lwagnerfinearts.com
---
Celebrating the California Coast: Seascapes and Beach Scenes
E. Gene Crain Watercolor Collection
February 2, 2016 – April 7, 2016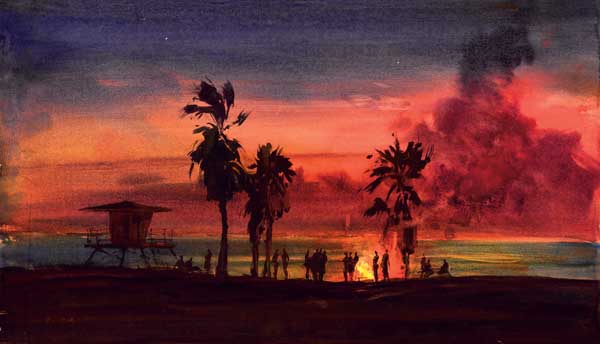 Casa Romantic Cultural Center
415 Avenida Granada
San Clemente, California 92672
Tuesday – Thursday 11 AM – 4 PM
Friday – Sunday 10 AM – 2 PM
Closed Monday
---
Recent Museum Acquisitions
Laguna Museum of Art, California
Museum Director Malcolm Warner says of my work, "There is no more persuasive argument for watercolor as an art form than a Timothy J. Clark exhibition."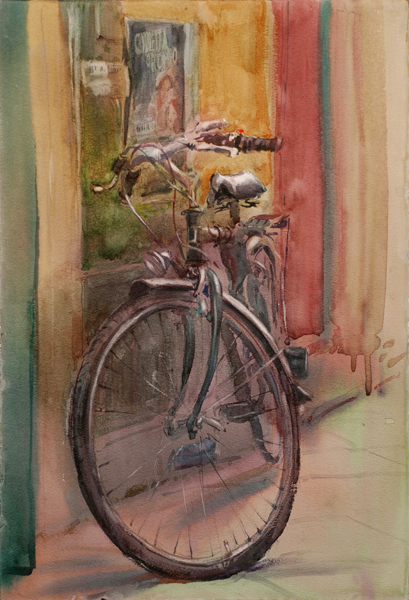 The Black Bicycle
2008; watercolor; 30 x 21″
---
Moakley Federal Court House, Boston, Massachusetts
This portrait of the Honorable Judge Sandra L. Lynch now hangs in the en banc court room next to that of Supreme Court Justice Stephen Breyer. It was received into the Court's collection in a special session of the Court with the participation of Justices Breyer and David Souter.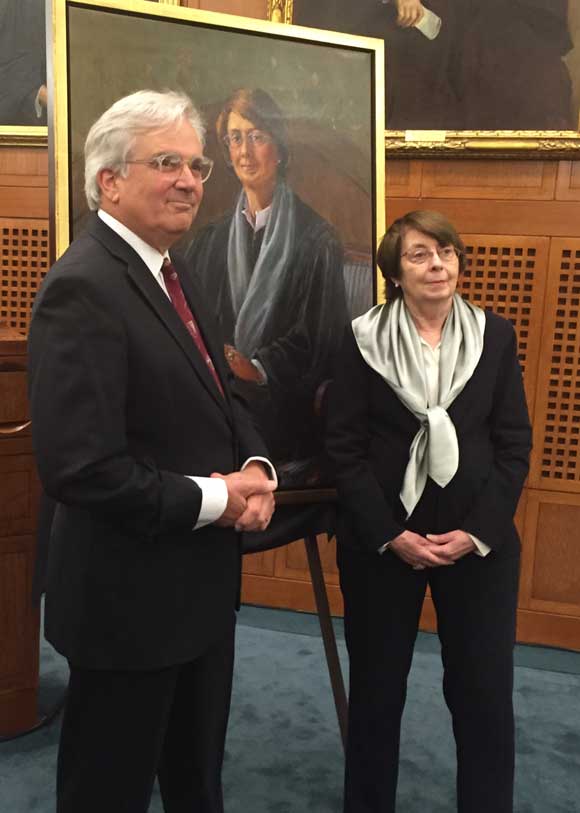 The Honorable Sandra L. Lynch, Chief Judge
US Court of Appeals for the First Circuit
2013 – 15; oil; 34 x 46″
---
Center for Art and Education, Van Buren, Arkansas
My friends at CAE love art and are in the process of moving to a larger and wonderful space. They believe in art for life. I'm proud to be in their beautiful and growing collection.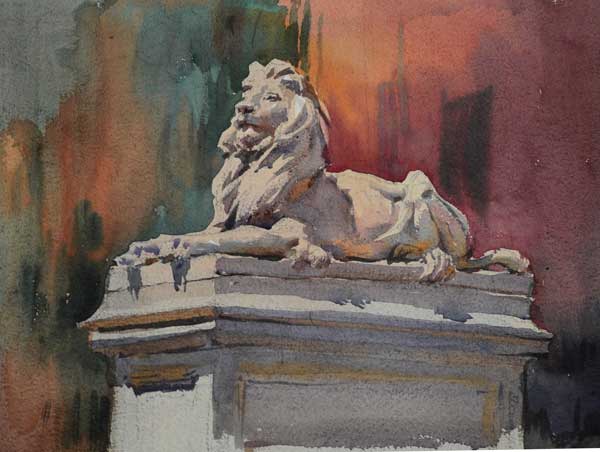 Patience
2013; watercolor; 22 x 14 ½″
---
Arkansas Arts Center, Little Rock, Arkansas
The Center has one of America's greatest collections of drawings and of artists' self-portraits. I'm pleased that my work is included in this noted museum. I've created self-portraits since the age of sixteen; I'm a reliable model.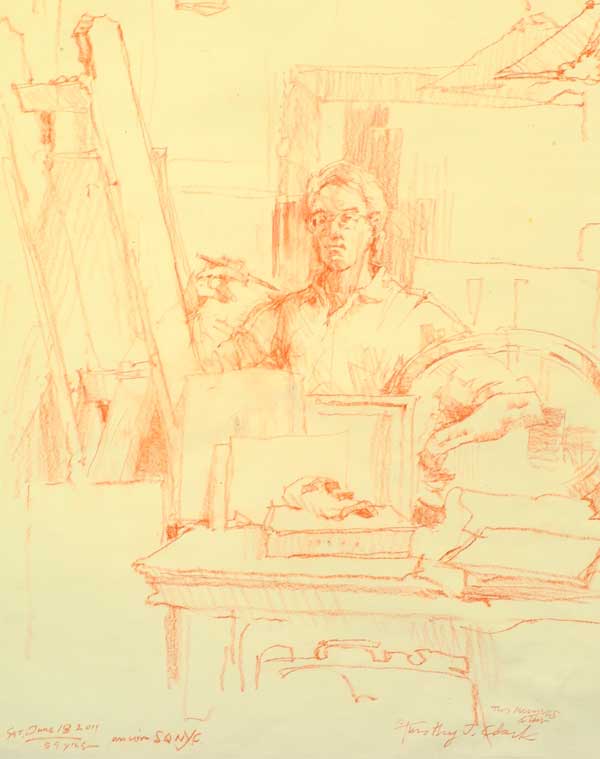 Two Mirrors and Tim: Union Square Self-Portrait
2011; red conte pencil on rag paper; 18 x 24″
"Woven through Timothy J. Clark's paintings are unique combinations of visual and emotional stimuli….His sense of space, light and composition combine to create graphic tensions which intrigue beyond the beautifully-painted forms of the subjects."
—Will Barnet, N.A.
"Clark's ostensibly forthright watercolors…not only are glittering in their execution – bathed in sunlight, swathed in shadow, shimmering with sure-handed yet expansive and textured brushwork on papers by Fabriano, d'Arches, and Winsor & Newton – but also embody the postmodern concept of art-as-idea. These are no 'pretty pictures,' but diffidently profound documents of human existence."
—Dr. Lisa Farrington
"Timothy J. Clark's delicious watercolors remind me of the Italian word for a particularly fluent, graceful, and refreshing performance in any of the arts – sprezzatura, which means making a difficult task look effortless, like the relaxed, soaring leap of a superb athlete who has spent years preparing for this moment of triumph."
—Donald Holden, N.A.