When the Art Students League celebrated its 125th anniversary, The New York Times listed a dozen "Luminaries of the League". Amongst those names was Timothy J. Clark. His work has been the focus of numerous curated solo museum exhibitions, most recently at California's Laguna Art Museum and at the Loyola University Museum of Art (LUMA) in Chicago. In collections including the Smithsonian/National Portrait Gallery, the City Museum of New York, Maine's Farnsworth Art Museum, and the Butler Museum of American Art in Ohio, Clark stands as a modern master figurative painter known for his command of composition, drawing and color, moving the continuum of art language with commitment and power.
News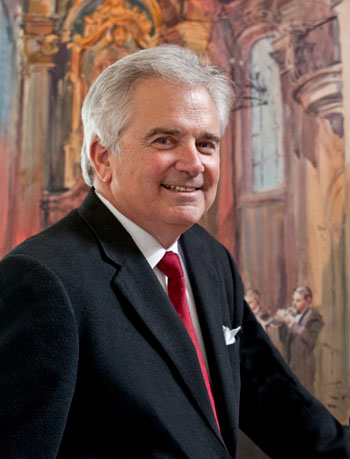 Artist-Educator Timothy J. Clark is the Interim Executive Director of the Art Students League of New York
Read the full announcement.
The Portland Press Herald: New director of influential New York art school has ties to Maine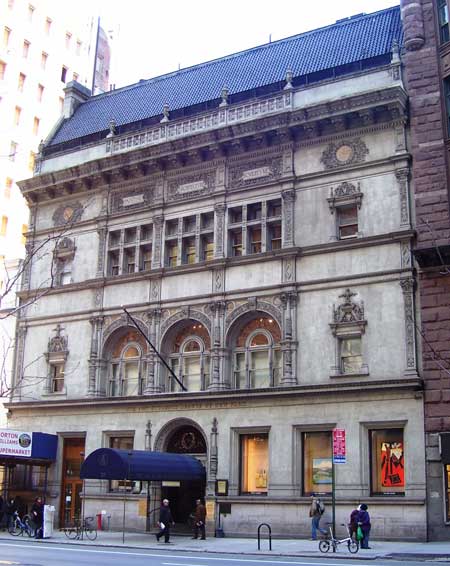 ---
Recent Acquisitions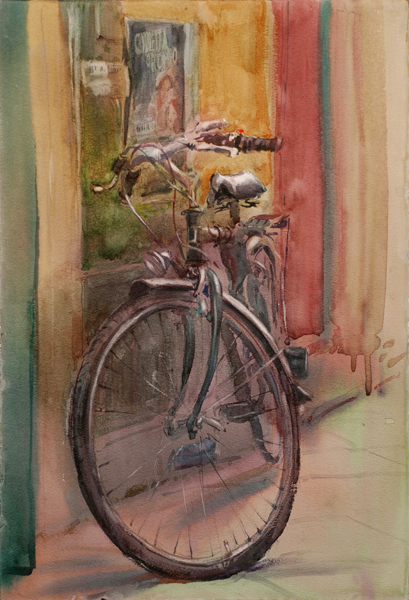 The Black Italian Bicycle
Collection of the Laguna Art Museum
This painting was featured in the Museum's recent exhibition, From Wendt to Thiebaud. Daniella Walsh, in her review for the Laguna Beach Independent, wrote "… A personal favorite? Timothy J. Clark's watercolor titled "Italian Bicycle," a painting that effectively combines meticulous representation with minimalist abstraction in the same composition."
—Daniella Walsh, Laguna Beach Independent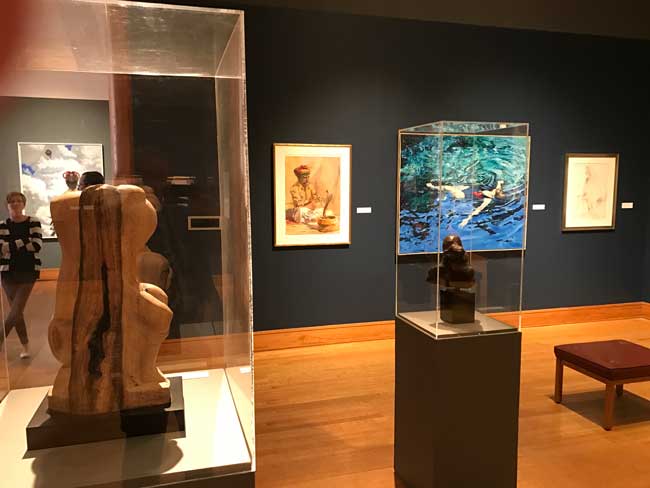 The Polk Museum of Art at Florida Southern College opened its inaugural exhibition, The Figure in American Art, at their Affiliation Celebration on June 9th and included my watercolor painting, The Snake Charmer.
"Woven through Timothy J. Clark's paintings are unique combinations of visual and emotional stimuli….His sense of space, light and composition combine to create graphic tensions which intrigue beyond the beautifully-painted forms of the subjects."
—Will Barnet, N.A.
"Clark's ostensibly forthright watercolors…not only are glittering in their execution – bathed in sunlight, swathed in shadow, shimmering with sure-handed yet expansive and textured brushwork on papers by Fabriano, d'Arches, and Winsor & Newton – but also embody the postmodern concept of art-as-idea. These are no 'pretty pictures,' but diffidently profound documents of human existence."
—Dr. Lisa Farrington
"Timothy J. Clark's delicious watercolors remind me of the Italian word for a particularly fluent, graceful, and refreshing performance in any of the arts – sprezzatura, which means making a difficult task look effortless, like the relaxed, soaring leap of a superb athlete who has spent years preparing for this moment of triumph."
—Donald Holden, N.A.