Summer/Fall Exhibitions
Venetian Views
The San Diego Museum of Art
August 8 – November 15, 2016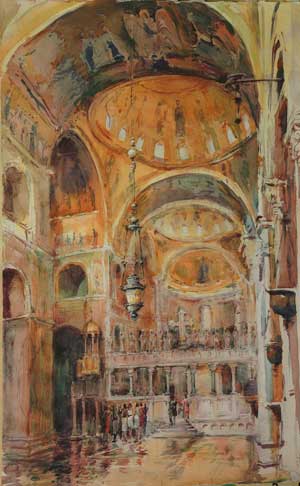 Meet the Artist September 24th, 2016.
10:00 a.m. to 1:00 p.m.
Click here for more information.
The San Diego Museum of Art
Balboa Park, San Diego, CA 92101
(619) 239-2001
Open Daily 10 A.M. – 8:30 P.M.

This exhibition focuses on the Venetian masters Canaletto, Bernardo Bellotto and Francesco Guardi. My watercolor, San Marco, represents contemporary painting of the long-beloved subject of the city of Venice.
"The luminous watercolors of Timothy J. Clark are the successors to Sargent's ethereal atmospheres of light, mist and color."
—Michael A. Brown, Ph. D, Associate Curator of Art
---
A Summer Idyll: Picturesque Views of California
June 25 – October 6, 2016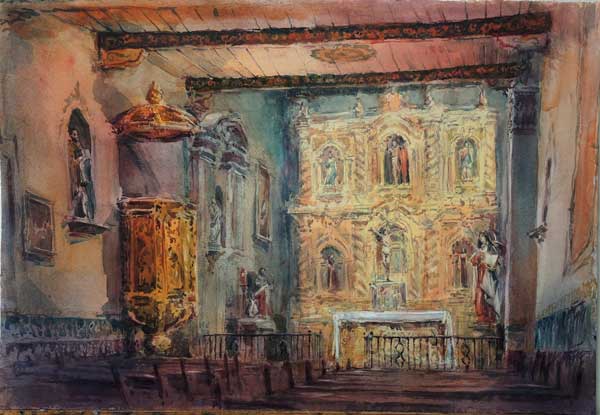 Irvine Museum
18881 Von Karman Avenue, Suite 100
Irvine, California
949 476-0294


11 AM – 5 PM Tuesday - Friday
---
If you're in New York this fall, visit Lois Wagner Fine Arts and Godel & Co. Fine Art. They both have marvelous collections of American masterpieces including a selection of Timothy Clarks.
Lois Wagner Fine Art, 215 East 71st Street, #2A
212 396-1407: Call for an appointment
Howard Godel & Co., 506 East 74th Street, #4W
10 AM – 4PM Monday - Friday
"Woven through Timothy J. Clark's paintings are unique combinations of visual and emotional stimuli….His sense of space, light and composition combine to create graphic tensions which intrigue beyond the beautifully-painted forms of the subjects."
—Will Barnet, N.A.
"Clark's ostensibly forthright watercolors…not only are glittering in their execution – bathed in sunlight, swathed in shadow, shimmering with sure-handed yet expansive and textured brushwork on papers by Fabriano, d'Arches, and Winsor & Newton – but also embody the postmodern concept of art-as-idea. These are no 'pretty pictures,' but diffidently profound documents of human existence."
—Dr. Lisa Farrington
"Timothy J. Clark's delicious watercolors remind me of the Italian word for a particularly fluent, graceful, and refreshing performance in any of the arts – sprezzatura, which means making a difficult task look effortless, like the relaxed, soaring leap of a superb athlete who has spent years preparing for this moment of triumph."
—Donald Holden, N.A.